Here's the brief: I am a creative, competent freelance writer with magazine, newspaper, digital, and custom publishing experience in food writing and recipe development, beauty copy writing, education and financial journalism, and business profiles.
Want the full story? Check out my clips below... just click on a title to open the full article.
Get in touch with me at daishacassel@gmail.com if you'd like to discuss working together, or if you have some really good puns to share.
Every Day with Rachael Ray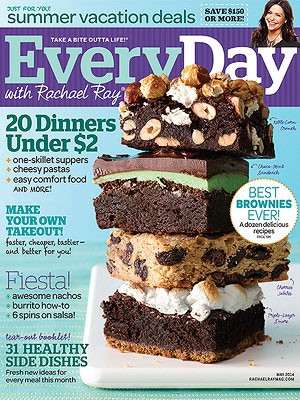 Here's a hat-trick of clips that do double-duty: writing
and
recipe development. Leftover Champagne? It's fondue time! Don't
pass over
those remaining matzos, use them for a treat so kosher I tested the recipe thrice! No need to thank me. Just pay me. On time is preferable.
Hawaiian Tropic for Target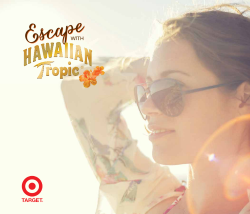 When out in the hot, hot sun, you need to stay covered in sunscreen. When Target stores needed content for their Hawaiian Tropic digital mag, I covered it in fun. It's one thing to capture eyeballs, but clients love how my copy keeps them reading (in this case, through stylish Target sunglasses).
The Wall Street Journal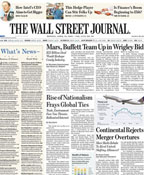 It's not all lipstick and lollipops here… It's WALL STREET JOURNAL time. That's right, prepare to be educated! This clip is all about going back to school, but in a classy WSJ way instead of a Rodney Dangerfield way. You can do it! Just like the people I interviewed are doing it!
The Melt for Meijer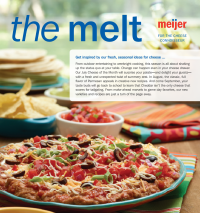 The Melt is North America's premier in-store cheese newsletter. The 12+ issues I have written have elevated dairy discourse in one of the biggest grocery purveyors in the U.S. with educational cheese profiles, interesting pairing tips, scrumptious recipes, and delicious puns.
Journal of the Academy of Nutrition and Dietetics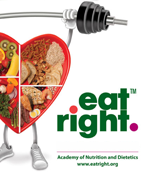 This clip is about the health benefits of coffee. Coffee, coffee, coffee. I no longer drink coffee, but if I did I would totally use this piece as an excuse to keep drinking it. I do drink tea. Only green tea though. Sometimes herbal at night.
Every Day with Rachael Ray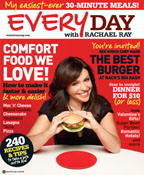 Tired of cooking? Then you'll dig my Ray-Ray clips on the lifestyle tip. Sparks will fly when you read about patriotic places to hit on your Philly trip. Then learn if that processed grocery store juice is really your friend. From there it's up to you to decide if Dewar's might be a better buddy.